Do you frequently find water accumulated in your house basement? If so, you are in the right place. Having a wet basement Barrie can be damaging to your house and your personal belongings. It can result in fungal, mold, and mildew growth on the walls and different items such as mattresses, wood, and more. 
And if neglected, it will cost you a lot to repair the damage. So, what's the solution?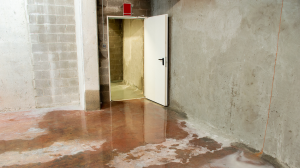 The solution is to get wet basement solutions and call professional drainage experts from a reputable company in your region. 
Now, when we use the words "professional", "experts", and "reputable", it indicates that the company and personnel will have certain critical qualities. Here are the qualities you are looking for:
Quality#1: Insured and Licensed
Drainage professionals must be licensed and insured. And the company they work for must also be licensed and insured. 
Why is this important? 
Well, imagine for a second that you call a drainage expert who is unlicensed and uninsured. The resulting work they do doesn't deliver the quality you would like. Moreover, when they get injured on site, they ask you to cover for their injury. In this situation, you not only get low-quality work but you also suffer financial losses while covering for their injury. As a customer, this isn't an ideal situation to be in. 
Hence, when you hire a licensed and insured drainage expert, you can rest assured they will deliver quality work that meets set quality standards and can cover their onsite injuries without causing any trouble for you. 
Quality#2: Area of Expertise
Water can clog different areas of your house. For example, in your backyard, front yard, attic, or basement. Drainage experts have different areas of expertise. So, when you are hiring drainage experts, ask them about their area of expertise. If they specifically mention basement drainage as their area of expertise, only then you should hire them.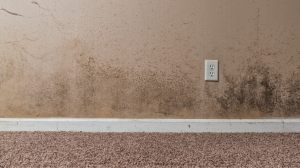 Basement drainage experts have specialized tools such as sump pumps and more to ensure efficient wet basement repair Barrie services. 
Quality#3: Inspection Services
Basement drainage experts need to inspect the basement before they offer you a solution. So, make sure the drainage expert you are hiring offers inspection services. 
Inspection ensures that the drainage experts know the extent of work and the damage caused by water. They can effectively suggest to you the best solutions after acute inspection and deliver high-quality work. 
At Crack Busters Water Proofing Co., we provide drainage experts who are licensed, insured and have the right expertise to remove water. Moreover, we also provide inspection services for our customers. Whether you want wet basement services or masonry work Barrie services, we at Crack Busters Water Proofing Co. are at your service. 
Call us now to know more.