Do you have brick masonry work Barrie at your residential or commercial building? If so, you will agree that bricks give a versatile look to your place. Brick masonry work offers either a historic or conventional look based on the type of building. With good quality brick masonry work, you can ensure that you get a higher return on investment when you decide to sell the building. And hence, you would want the building to last longer. This is where brick maintenance tips come into the picture. A few ways using which you can maintain your brick masonry in the best shape for several years to come.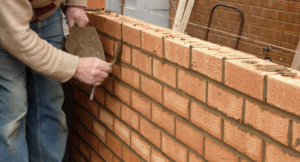 Wash the exterior of the building
Over the years, the bricks can accumulate a lot of dirt and dust in different crevices. This can give the building an old and dull look. The best way to get rid of this dirt and dust is by washing the exterior walls of the building. Several power washing contractors in the region will be glad to provide their exterior washing services. Apart from removing dirt, you must also look for moss and mildew growth. Excess moss growth can result in damage to the structural integrity. You can easily clean this with a mix of bleach and water. 
Brick masonry work is prone to water damage. Hence, you must look for the causes of water damage and get masonry repair Barrie services right away. Usually, bricks get damaged due to either rainwater striking the brick walls or due to a rise in groundwater level. In both cases, the bricks will get damaged creating cracks and grooves. This will further allow dirt and dust to settle. So, finding water damage and getting repair service is crucial. 
Tuck pointing includes finding damaged mortar and replacing it with fresh mortar. The professional masons will find the damaged mortar and remove it. And start layering fresh new mortar in those joints. The masons will layer twice the thickness of old mortar to ensure that it holds the joint and thus the brick masonry structure.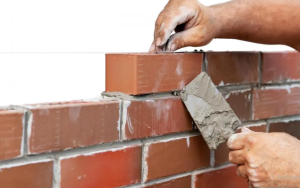 Apart from brick masonry, there are several other types of masonry work that need repair and maintenance. And we at Crack Busters Water Proofing Co. provide you with high-quality masonry repair services. 
Apart from masonry services, we also offer foundation repair Midland, basement repair and waterproofing services, and more. Our professional team will be glad to work on your property and help you restore it to its best shape. 
Contact us now to know more.