The winter season is in full swing! It's snowing every day. You are certainly enjoying the snow in your warm, cozy house. But is your basement having such fun during this winter season? Absolutely not! If you haven't opted for basement waterproofing Midland, chances are it will flood sooner or later. Once your basement has flooded, it will take massive efforts from your end to get it clean and dry. If you don't remove the water from your basement, it will damage your personal belongings.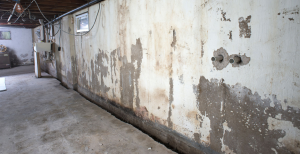 And it will damage the structural integrity of your house. Now, if your location hasn't experienced such snow but is expected to, you must check your basement to avoid flooding in the future.
Here's what you should do to ensure that your basement doesn't flood in winter. 
Basement cracks can occur anytime due to several reasons. They can occur due to disruption in soil level or water seepage. So, if you see cracks in your basement, make sure to get them repaired right away. This will ensure that the basement doesn't flood during this winter season. 
Having efficient gutters will ensure that any water accumulated around your house flows away from the foundation. However, if you don't have clean gutters, the water will seep into your foundation and thus your basement. Hence, you should get your gutters cleaned. This is way cheaper than getting foundation repair Orillia services due to excessive water damage. 
We know that snow removal is a heavy-duty task. No homeowner has ever said that they love removing thick layers of snow. However, it is important, especially the snow around the sides of your home.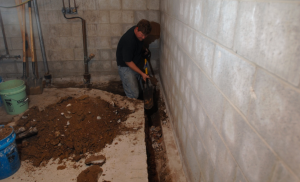 If you don't remove the snow near the sides of your home, it will eventually melt. It will seep into your foundation, flood the basement and increase the overall humidity. Hence, to avoid such a situation, you must remove snow buildup around the side of your house. 
Frozen pipes are one of the biggest reasons that cause basement flooding. The pressure in the pipes is released when it bursts into the basement. Hence, to avoid flooding the basement, you must take care of your pipes and avoid them from freezing. 
Basement flooding will happen in your house if you don't take these steps to prevent it. If it does, you will need professional wet basement repair Midland services. In such a situation, you can get in touch with us at Crack Busters Water Proofing Co. right away. Our professional team provides basement waterproofing services, foundation repair, and wet basement repair services in the region. 
Contact us now to know more.