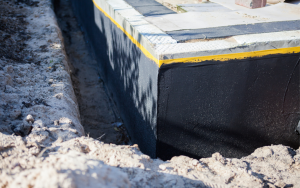 Does your home have a basement? Or maybe you are thinking of building a basement while renovating your whole house? In any case, having a basement will always benefit you. You will always have extra space to store your personal belongings or convert them into an extra room such as office space, game room, and more. However, one of the problems most homeowners face is basement leakage and moisture buildup. This happens due to internal leakage and lack of basement waterproofing Orillia. If you haven't chosen basement waterproofing for your house basement, maybe now is the right time to do it before it damages your personal belongings and structural integrity. 
Here are three popular basement waterproofing methods homeowners choose from. 
Epoxy and Sealant injections
This method is essentially patchwork in your basement. This will give you a temporary solution to the basement water leakage issues. In this method, epoxy and sealants are used. With the help of specialized injection machines, epoxy, and sealant is injected into the cracks and spaces that are a source of water leaks and moisture. This will prevent water leaks for a small duration. However, for a more permanent solution, you must choose from one or both methods below. 
Internal drainage
In addition to epoxy and sealant injections, you can also choose to create internal drainage for efficient basement waterproofing Barrie. In interior drainage, the professionals will dig around your internal basement perimeter, and install drainpipes and a sump pump to draw out the water from your basement. The interior drainage system is cheap and creates less damage to your basement. There is no major excavation when installing the interior drainage system. 
Exterior waterproofing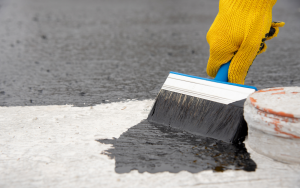 This is an expansive waterproofing job, and you will most definitely need professionals. In this method, professionals will dig into the external perimeter of the basement to waterproof your basement. This will include coating the exterior walls with waterproofing materials, installing an external drainage system, and more. However, exterior waterproofing is highly disruptive as it will include excavation and digging of the exterior soil. And it can get expensive eventually. However, exterior waterproofing is the best method to waterproof your basement. 
If you want basement waterproofing services, you can get in touch with us at Crack Busters Water Proofing Co. Our professional team offers a wide range of services such as basement waterproofing, masonry repair Barrie, foundation repair, crawlspace solutions, and more. Contact us now to know more.