How long ago did you take a look at your basement? Do you periodically make rounds in your basement or go there once in blue moon? Or maybe you completely try to avoid going in your basement? Well, you are not alone! Many homeowners consider the basement as a place that they can conveniently avoid. However, not going in the basement is not the solution to any issues that can cause damage to your house. Wet basement repair Orillia will not happen on its own!
If moisture or water has accumulated in your basement, you need to actively ensure that any damage caused due to such a condition is repaired immediately. But do you know what kind of damage a wet basement can cause? And why would you need wet basement repair Orillia services? Here's a quick rundown.
One of the biggest aftereffects of a wet basement is mould and mildew growth. And mould will not just stop in the basement, it will spread to other parts of the house. The result will be structural damage to your house along with health hazards. Therefore, if you notice any mould growth or constant wet areas in your basement, you must get wet basement repair Orillia services right away.
A wet basement will result in property damage and spoiling personal belongings. You might need to replace your hardwood flooring or carpets. This will turn even more expensive if you don't pay attention to the wet basement immediately.
A wet basement will also cause damage to your foundation which will result in structural damage to your house. This will also increase the need for foundation repairs. This will, in turn, result in more expenses over time. Therefore, before the basement reaches a critical stage, you must call for wet basement repair Orillia services.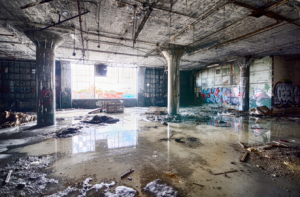 Wet basement repair services will include removing the water and moisture from the basement. This will be followed by finding the source of moisture and fixing it. Finally, you need to get basement waterproofing solutions to ensure that the problems don't occur in the future.
To get full-service wet basement repair Orillia solutions, get in touch with us at Crack Busters Water Proofing Co. right away. We provide high-quality, professional, and certified wet basement repair, waterproofing, and foundation repair services. Our commercial and residential services will make sure that you have a clean basement and subsequent strong house.
Call us now to know more.