Basements are a crucial room in any house. You can use it to store your personal belongings, create a game room for your kids, make a home office, or use it for any purpose you feel right. However, there is only one drawback with basements; they are prone to water leakage and seepage causing wet basement Midland. This is not an ideal situation to have. If neglected, it can cause structural damage to your house. And you certainly don't want that!
To avoid wet basement Midland, you must get basement waterproofing services from us at Crack Busters Water Proofing Co. right away. But before you get waterproofing services, you need to prepare your basement for the same. Here's how you can do that.
Start by cleaning the basement. If any things are spoiled due to water seepage or have mould growth, make sure to throw them away. You can use warm water and dish soap to clean the walls and floor of the basement. Let the basement dry.
If you find that there are any holes responsible for drawing water inside your basement, make sure to plug them shut. This will prevent wet basement Midland in the future and during your waterproofing process.
You should use cement or polyurethane products to fill the cracks to prevent water entering from the basement. This will also help you give an even coating of waterproofing products.
Seal your doors, window wells, windows with caulk. This will again prevent wet basement Midland conditions during waterproofing.
Apply waterproofing coating
Once all the openings, cracks, and holes are sealed and plugged, it is time to put an even coating of your waterproofing products. Make sure you try to cover every inch of the basement to prevent any chances of a wet basement.
These fives steps will help you prepare your basement to get waterproofing services and reduce the chances of wet basement Midland. However, if you feel that this is too much to do, you can directly get in touch with us at Crack Busters Water Proofing Co.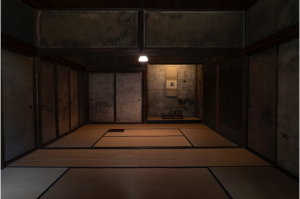 We provide services that will prevent wet basement conditions in your house. We provide wet basement repair services along with waterproofing. Our professional team will ensure that you get the right services, and you have a dry basement. Contact our professional team now to know more.
Contact us to know more.