Are you planning on building a new house? Have you checked what kind of soil your land has? If not, you are not alone! Several people neglect the soil type they have, before buying a piece of land to build a home. Different types of soils provide different kinds of structural stability to the house. The type of soil also determines the stability of the foundation of your home. Hence, you need to pay keen attention to the type of soil.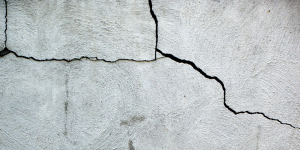 Does the piece of land have expansive clay soil? If so, you need to know that you might have to invest in foundation repair Orillia services sooner or later. Expansive clay soil can expand and shrink based on the availability of water. 
For example, in excess water, the soil will expand whereas when it dries, it will shrink rapidly. This swelling and shrinkage will tremendously affect the overall stability of the foundation of your house. Here are signs indicating foundation problems due to expansive clay soil. 
Foundation Cracks Followed by Wall and Floor Cracks
Expansive soil can swell as it absorbs water. This expansion puts immense stress on the foundation of your house. This can result in foundation cracks. If nothing is done to reduce the swelling for expansive soil, the cracks will eventually reach the wall and floor. These cracks will give way to excess water and moisture entering your basement. You will then not only need foundation repair but also wet basement repair Midland services. 
Expansive soil results in foundation up-heaving due to absorption and retention of moisture. Foundation up-heaving is one of the most severe problems created by expansive soil. The constant moisture puts pressure on the foundation. This pressure pushes the foundation in an upward direction. 
Doors Don't Seem to Close Properly
Humidity can cause doors to swell causing difficulty in closing. This is natural during the high humidity season. However, in the off-season, if your doors are still not closing properly and sticking to the floor, you have expansive soil.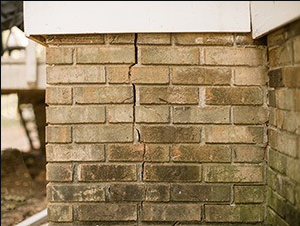 Expansive soil not only swells but shrinks tremendously in absence of moisture. This will result in your foundation sinking causing damage. Again, this will affect the overall stability of your house. 
So, make sure that you don't build your house on expansive soil. However, if you already have a house on such soil type, you can get foundation repair services from us at Crack Busters Water Proofing Co. We are a leading company that is exclusively dedicated to tackling any issues related to your foundation and basement. We provide experienced services such as basement waterproofing Midland, wet basement repair, crawlspace solutions, dampness, and mould solutions, and more. 
Contact us now to know more.