Being a homeowner, you want to have a home that is strong and stable. And if you have a basement, it will contribute to the stability of your home. So, you need to make sure that you take care of your basement and call a basement waterproofing specialist to waterproof the basement, thus avoiding any moisture build-up. You certainly don't want to end up with a wet basement. It will not only affect the stability of your home but will also result in illnesses due to mould or bacteria growth. So, if you have a wet basement, don't hesitate to give us a call at Crack Busters Water Proofing Co. for basement waterproofing services. We are a leading basement waterproofing company and have worked on residential properties in the region.
Although, before you give us a call, here are a few things you should look for in a basement waterproofing specialist company.
Always make sure to check the experience of the basement waterproofing specialist. This will ensure that you get the best and most professional services. The more experience a contractor has, the easier it is for them to provide top-notch services and tackle any problems that might arise on the job.
Choose a basement waterproofing specialist that is insured. This will remove any liability from you to pay for any workplace injury. Also, choose a contractor that is licensed to provide this service in the region. This will ensure the safety of your property and its residents.
Service Outside and Inside
Choose a basement waterproofing specialist that can provide waterproofing service on the inside and outside of the basement. Most of the time, the water enters your basement from the outside and gets into the walls. So, having waterproofing done on the inside and outside will be beneficial.
These factors will help you choose the right basement waterproofing specialist in your region.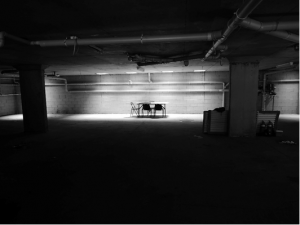 But if you live in the areas of Barrie, Collingwood, Orillia, Elmvale, Midland, New Tecumseth, and Creemore, you can get in touch with us Crack Busters Water Proofing Co. right away. We have been in this industry for more than 16 years and have ample experience in providing foundation repair and basement waterproofing services to residential properties. Call us now to know more.